I'm excited this week to have a Middle Grade book to give away! Thanks again to
MacMillan
and Zeitghost Media for the chance to give out the third book in the Riley Bloom series DREAMLAND by
Alyson Noël
.Check out the trailer below:
"Riley's finding that the afterlife can be a lonely place when all you do is focus on work. So she goes to the place where dreams happen, hoping to find a way to contact her sister, Ever. She meets the director, who tells her about the two ways to send dreams. As a Dream Jumper, a person can jump into a dreamer's dream, share a message, and participate. As a Dreamweaver, an entire dream can be created in a studio and sent to the dreamer. But Dreamweaving was outlawed decades ago, and the studio was boarded up. Thinking it's her only way to reach out to her sister, Riley goes in search of the old studio. There she finds a ghost boy, who's been creating and sending nightmares to people for years. In order to stop him and reach out to Ever, Riley is going to have to confront and overcome her own fears.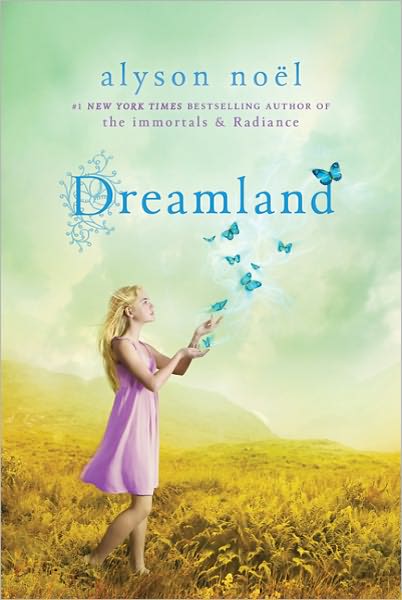 This book is being sent straight from the publisher so at their request, unfortunately this contest is for
US and Canada mailing addresses only.
(But I swear I'm working on a giveaway for all you international folks!)
To enter, leave a comment
here with your email address so I can contact you. (Be sure to spell your address out to avoid spam bots! Example: yourname at gmail dot com.) For an extra entry, tweet about this contest (or retweet my contest tweet) and be sure to @ me, I'm
@valeriekwrites
so I can include your entry.
Contest ends Thursday, September 22nd
at 11:59pm PT. I will announce the winner here on Friday, September 23rd.